December is always so hectic with the holidays. As soon as January hits, often times, so
do
es
the panic. You notice that your clothes are a little tighter and
you have a few holiday treats to work off. The New Year brings the desire for lots of changes and a New Year's resolution almost always includes working on a healthier,
happier you. At Farrell's eXtreme Bodyshaping, we embrace the journey that you desire and we provide the support to help you achieve your goals. After our 10 week program you will WANT to continue rather than quit. You WILL feel better and you WILL feel proud of your accomplishments.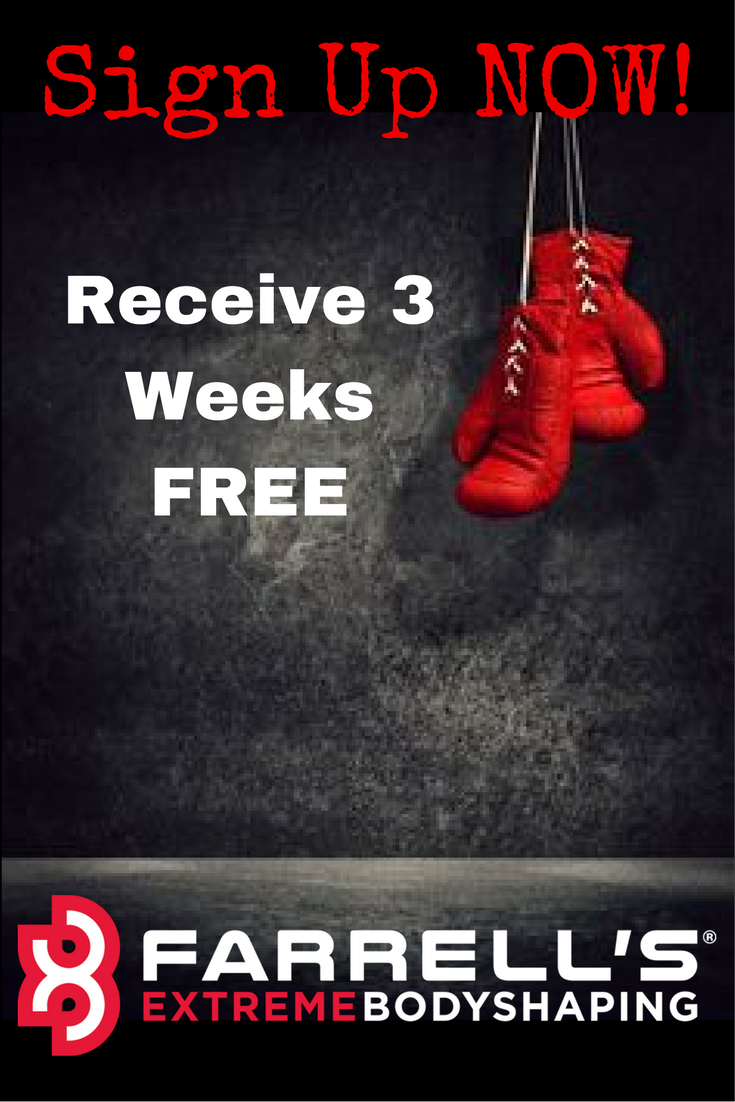 Our 10-week program includes four main components. Together these components help our members to receive their desired results while making healthy and long-lasting changes to their lifestyle.
Kickboxing- Our kickboxing classes, based on martial arts, are high-intensity cardio workouts that burn fat and build endurance while offering variety and fun.
Strength Training- Strength training is essential to building lean muscle and burning fat and calories – in motion and at rest. Using resistance bands provides the benefits of building core strength in a safe environment.
Accountability- Our certified instructors are trained to keep you safe, motivated and working hard in each class to help you reach your Level 10. Instructors add variety and fun to class while encouraging you to strive for excellence.
Our coaches provide one-on-one support. They encourage, motivate, answer questions, and help guide you through the program.
Nutrition Coaching- We provide resources and information to fuel your body for peak performance on and off the mats. From carbohydrate and protein intake based on your body measurements, to simple meal plans, healthy eating is essential to your success.
Want to see how much you can transform in 10 weeks? Contact us today or stop by and check out a class at either of our locations in the Denver and Littleton/Centennial areas.